This is the one must-have guidebook for families with kids age toddler to teen who are planning a visit to the Gulf Coast of Southwest Florida, as well as newcomers and local kids who want to find even more exciting things to do in their own backyard.
The 80-page softcover book, with more than 200 photos and illustrations, is a fun and humorous kids'-eye view of the beaches, nature preserves, attractions and experiences on land and sea.
From awesome museums and attractions in sophisticated Naples to outrageously exciting adventures deep in the Everglades, A (mostly) Kids' Guide to Naples, Marco Island & The Everglades is packed with tidbits of regional history and trivia that even parents, grandparents, educators and armchair travelers will love.
Grownups will laugh out loud right along with the kids at some of the strange stories and quirky creatures that inhabit this exciting land. Airboats and swamp buggies, pirates and Indians, even the legendary Skunk Ape… it's all inside, along with a comprehensive listing with more than 120 websites and phone numbers.
A (mostly) Kids' Guide to Naples, Marco Island & The Everglades is an essential tool for Realtors, concierges, tourism professionals, convention and meeting planners.
Click on my wings and I'll fly you to Amazon to buy the book!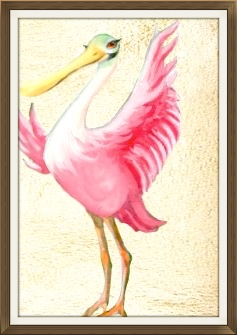 To inquire about special orders, volume discounts, book signings or other special events, email karen@mostlykidsguides.com.
Or call 239-595-9026